Le Désir
2014
Vintage
Vintage
The 2014 growing season was an exceptional one in Sonoma, with a perfect early bloom matched by a beautiful veraison. It was steadfastly sunny yet not too hot, providing a perfect ripening for Merlot and Cabernet Franc, with a longer ripening of Cabernet Sauvignon yielding fruit expressions with elegant and spicy tannins. I consider Sonoma terroir one of the best in the world for Bordeaux blends; it is endowed by complex topography, diversity of soils and an exceptional climate. These elements are all elevated by the influence of the Pacific Ocean, which brings a loyal cooling wind to regulate the temperature every evening. Harvest took place September 3rd through September 20th.
– Pierre Seillan, Vigneron
Notes
Notes
Marking the 50th year of Pierre Seillan's cultivation of Cabernet Franc, the precision of this wine is matched only by its elegance. A bouquet of blackberries, rose petals and Herbes de Provence unite in the iron-rich minerality that is the varietal's birthright. Perfectly cultivated fruit – harvested by micro-cru and masterfully blended – produces an intensely structured, long-lasting wine.
Composition
Composition
53% Cabernet Franc
22% Merlot
21% Cabernet Sauvignon
4% Malbec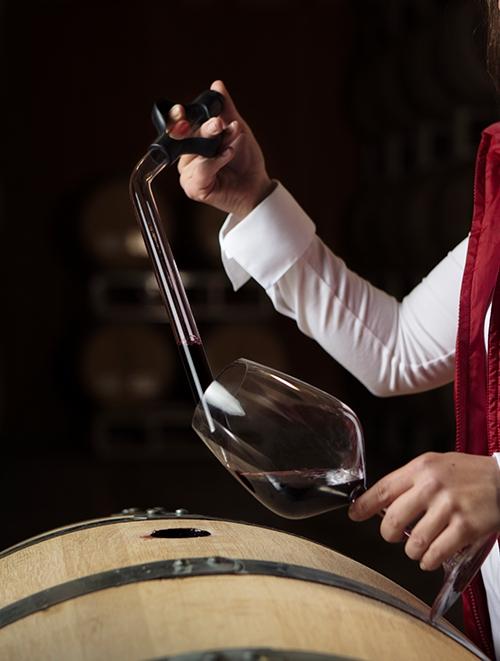 Robert Parker Wine Advocate
The 2014 Le Désir has an inky purple color and a sweet kiss of chocolate, black truffle, forest floor, black raspberry and blackcurrants. Opulent, but again structured and super-dense and pure, this is another massively concentrated wine meant for the long haul (and for our grandchildren). Give it 4-6 years of cellaring and drink it over the following 35-40 years.