Le Désir
2006
Vintage
Vintage
The 2006 vintage was another challenging yet promising one. Cool and wet spring weather then warm summer heat was followed by more moisture in July. Cool weather in mid-August meant slower, even ripening. Harvest began later than usual, and we got dark grape clusters and a dark color in the juice. A difficult vintage, but the wine is showing beautifully. Harvest took place September 18th through October 14th.
– Pierre Seillan, Vigneron
Notes
Notes
The nose is dominated by spice – most notably pepper and nutmeg. It is very complex in the mouth with a palate of black fruits. The wine is balanced with tannins that are both soft and long complemented by a discreet oak component. The bouquet and the palate of this wine will continue to evolve and age for years to come.
Composition
Composition
49% Cabernet Franc
41% Merlot
8% Cabernet Sauvignon
2% Malbec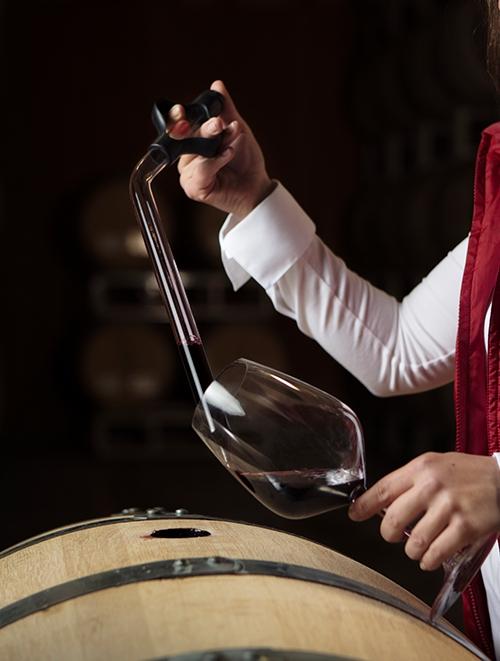 Robert Parker Wine Advocate
Although an outstanding effort, in the company of some of the great vintages, it comes across as a one trick pony .... There is plenty of fruit and body as well as good size, power and an aging potential of 10-15 years....