La Joie
2009
Vintage
Vintage
The 2009 growing season was long and dry – not quite as warm and constant as the 2007 but the right conditions were present: cool nights from the influence of the Pacific Ocean, long sunny days and low humidity. These three elements are necessary to make a grand cru with balanced acidity, fruit, body and alcohol. We started harvest on September 12th with Malbec and finished on October 2nd with the last block of Cabernet Sauvignon – just before heavy rains came on October 13th.
– Pierre Seillan, Vigneron
Notes
Notes
Very intense color: a dense, deep red-black. This wine is powerful and complex on the nose and has notes of blond tobacco, blackberries and pepper spices. On the palate it is heavy, intense and persistent and displays notes of black fruits, spice, licorice and white pepper. The oak is discreet and integrated into the richness of the wine. Very long finish of silky tannins.
Composition
Composition
78% Cabernet Sauvignon
9% Cabernet Franc
9% Merlot
2% Petit Verdot
2% Malbec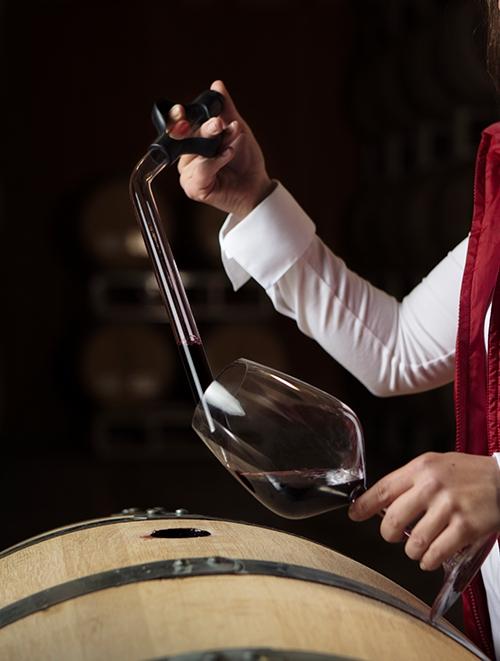 Robert Parker Wine Advocate
The 2009 La Joie boasts an opaque purple color along with abundant notes of wood spice, barbecued meat, new saddle leather, crème de cassis and forest floor. Rich, full-bodied and powerful with moderately high tannins, it needs to be forgotten for 5-7 years, and drunk over the following 25-30 years.