Le Désir
2009
Vintage
Vintage
The 2009 growing season was long and dry – not quite as warm and constant as the 2007 but the right conditions were present: cool nights from the influence of the Pacific Ocean, long sunny days and low humidity. These three elements are necessary to make a grand cru with balanced acidity, fruit, body and alcohol. We started harvest on September 12th with Malbec and finished on October 2nd with the last block of Cabernet Sauvignon – just before heavy rains came on October 13th.
– Pierre Seillan, Vigneron
Notes
Notes
Intense, deep inky color. Already expressing an aroma that is well-integrated, silky and refined but powerful. On the palate, an immediate explosion of complexity, where the Cabernet Franc shows its personality, its signature, its finesse, with power that makes the finish infinitely long. Very ripe currants, blackberry, plum, anise, licorice, white spice and discreet oak. A magnificent bottle.
Composition
Composition
74% Cabernet Franc
13% Merlot
9% Cabernet Sauvignon
4% Malbec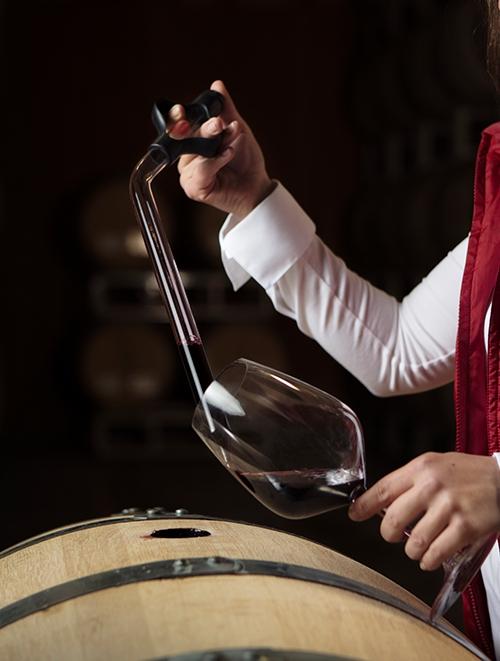 Robert Parker Wine Advocate
The densest, most tannic and most forbiddingly backward of the 2009s, it exhibits an inky/purple color along with copious aromas of graphite, spring flowers, blackberries and blueberries as well as a crushed liqueur of chalk-like character, and a huge, multilayered and multidimensional finish that lasts nearly 50 seconds. It requires 4-5 more years in the cellar, and should keep for three decades. If you have not yet experienced the wines of Vérité, they are true connoisseurs' efforts that should be purchased by those with cold cellars and long lifelines.