La Muse
2007
Vintage
Vintage
A lovely season for all of California, 2007 began with a mild winter with below normal rainfall and was followed by a dry spring. These conditions led to an early budbreak. Very consistent temperatures and weather throughout the growing season resulted in a fruit set of perfect, even grape clusters. Furthermore, berries were smaller this year, which means a greater skin to juice ratio and thus a big concentration of flavors. Harvest took place September 4th through September 27th. – Pierre Seillan, Vigneron
Notes
Notes
A wine of great intensity with notes of black fruits. It is well-balanced and has a long finish of mature tannins and elegant oak. The bouquet and the palate will continue to develop over the next 5-10 years.
Composition
Composition
85% Merlot
10% Cabernet Franc
5% Malbec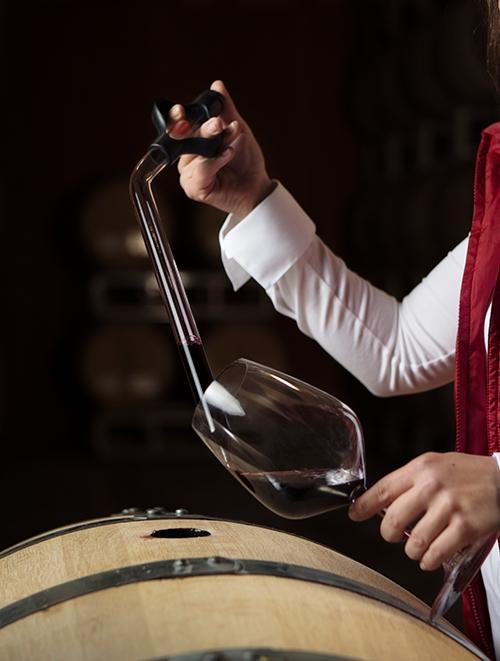 Robert Parker Wine Advocate
Another prodigious effort, its extraordinary sweet notes of caramelized herbs, mocha, coffee, blackberries and cassis are followed by a multilayered, full-bodied wine revealing a seamless integration of acidity, tannin, alcohol and wood, and an opulent, voluptuous finish that goes on and on. It is thrilling to smell, taste and drink. Moreover, it possesses a similar seamlessness also found in the 2002 and 2001. Because of that, it can be drunk now for its primary attractions or cellared for another 30+ years.