Le Désir
2001
Vintage
Vintage
The lack of spring rain in March and April caused an early budbreak in March and was followed by a very cold and somewhat frosty April. But then the beautiful weather in May and June made for a perfect bloom with small berries. Throughout the summer months and into September we had mild and consistent weather, which provided a very rich, even ripening of the grapes with beautiful fruit and velvety soft tannins. Harvest took place August 30th through September 14th.
– Pierre Seillan, Vigneron
Notes
Notes
A blend of Merlot, Cabernet Franc and Cabernet Sauvignon, Le Désir represents the grace and opulence of the best St. Émilion-style wines. A deep claret color is followed by a sweet, black fruit nose. Le Désir's complex character continues with ripe blackberry flavors that are surprisingly soft given the intensity of the fruit. This wine embodies a truly remarkable integration of wood, acidity, alcohol and tannin.
Composition
Composition
48% Merlot
42% Cabernet Franc
10% Cabernet Sauvignon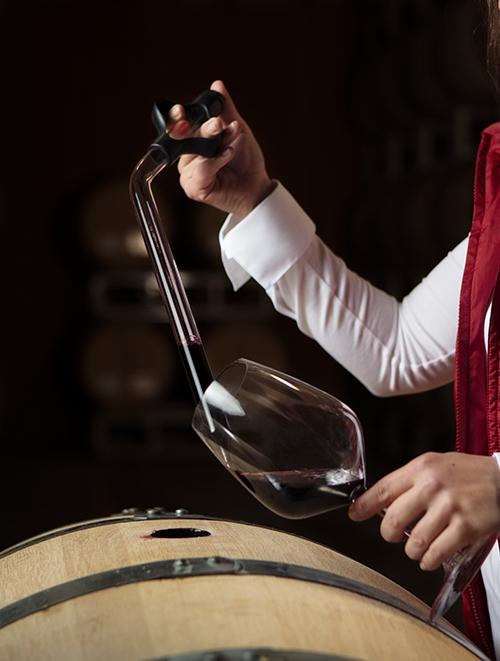 Robert Parker Wine Advocate
The 2001 Le Désir came from Alexander Valley Mountain Estate fruit (two-thirds), 30% from Chalk Hill and a tiny dollop from Knights Valley. The most evolved of these three wines, it exhibits complex notes of spring flowers, underbrush, truffles, forest floor, camphor and red as well as black fruits. It possesses an opulent, full-bodied mouthfeel, fabulous purity and density and a long finish. The finish for all three of these wines lasts for close to a minute. Each represents extraordinary craftsmanship and, essentially, vinous confirmation of the vision of the late Jess Jackson.