La Joie
2006
Vintage
Vintage
The 2006 vintage was another challenging yet promising one. Cool and wet spring weather then warm summer heat was followed by more moisture in July. Cool weather in mid-August meant slower, even ripening. Harvest began later than usual, and we got dark grape clusters and a dark color in the juice. A difficult vintage, but the wine is showing beautifully. Harvest took place September 18th through October 14th.
– Pierre Seillan, Vigneron
Notes
Notes
This wine shows an intense deep red color. The nose is very fruity, composed of a mix of red and black fruits. On the palate this wine is well-balanced and displays notes of blackcurrants, black cherries and redcurrants paired with an integrated soft oak component. The bouquet and the palate of this wine will continue to evolve and age for years to come.
Composition
Composition
64% Cabernet Sauvignon
13% Merlot
12% Cabernet Franc
8% Petit Verdot
3% Malbec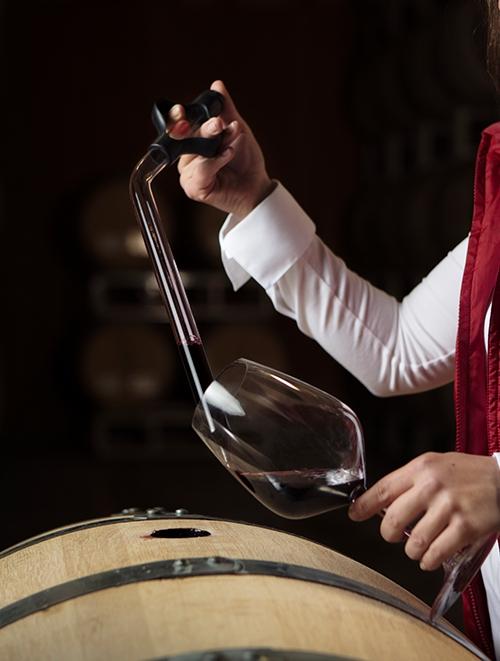 Robert Parker Wine Advocate
This blend … is a broodingly burly, masculine wine with lots of intensity and richness, but not the finesse, charm or overall complexity of top vintages of La Joie. More undeveloped and monolithic than usual, it may simply need additional time in the bottle.