La Joie
1999
Vintage
Vintage
The second vintage of Vérité was subject to a very cold winter and then rain throughout the spring followed by scattered showers into early May. Due to the rains budbreak started late: towards the end of April. The cool weather persisted during summer and into August, which caused a long bloom, even ripening, thick skins, and good structure and acidity in the fruit. August brought three weeks of a sunny Indian summer, which helped give the last final push of ripening before harvest. Harvest took place September 29th through October 9th.
– Pierre Seillan, Vigneron
Notes
Notes
There's superb fruit here with nice grip and structure; a certain weight and intensity of flavor but without heaviness or overpowering density. The purity of the fruit of the 1999 La Joie is exceptional, velvety – and yet it maintains its dark fruit.
Composition
Composition
59% Cabernet Sauvignon
41% Merlot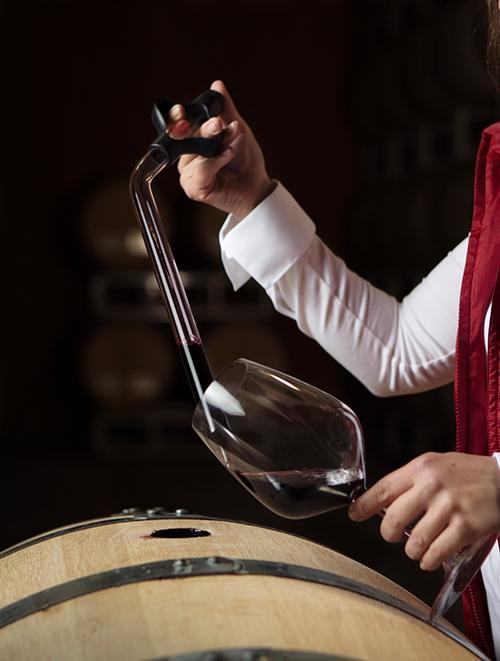 Robert Parker Wine Advocate
The 1999 is a much younger wine than the 1998 and still has some upside potential. A deep ruby/ purple color is followed by notes of graphite, unsmoked high-class cigar tobacco, blackcurrants and flowers. Round and generous with some tannins in the finish.